Become the CEO of the Business of YOU and take control of how good you can feel on a daily basis.
If you already know you want to join our TLA Tribe, here's a quick recap of what you get for your custom, and the form to use to sign-up quickly and easily.
If you're not quite sure yet, keep reading beyond the form below — that bit's for you. It's the best value I can deliver for you before you decide either way :o)
And if you've got questions or bothers about any of what you're getting yourself into, I'm happy to help in the best way I can. Let me know here.
What You Get as a TLA Tribe Insider
Everything you already get as a free Tribe member (the fully actionable podcasts and blog posts I publish here).
A full episode transcript formatted to make it easy to read, and skim. Complete with time-stamps and section headings so you can easily refer to anything that grabs your INTENTION (attention-worthy stuff that you intend to do something about).
A clearly laid out Action Plan checklist that you can download and use to fire into action on what we discuss that episode.

IMHO — this here is the game changer.

Yes, you might be the type of person to prefer creating your own plan of action, but even in that case, this can be your perfect starting point.

For the rest of us, it cuts through the mental block of "what to do next…", and eliminates having to "find the time" to do the prep…

And the proverbial cherry on top of this scrumptious-pie-of-an-offer is my Pocket Buddy.

It's a pocket-sized help sheet you use to troubleshoot or navigate any situation where you usually may get stuck — especially when developing a new behavior.

For example: making healthy choices when eating out, without sacrificing the occasion. Or staying healthy while travelling for business or otherwise.

It's like having your healthy buddy there with you always. A discreet pocket helper you can whip out and use whenever you need to. So you're always prepared.

Finally — you get answers to your questions directly in a once-a-month audio Q & A.
All this for just $9.97 a month.
I don't need to tell you that's just 2 Starbucks coffees' worth a month :o) And that the decision isn't really that hard to make. It's heavily stacked in your favour. But…
ONLY IF YOU'RE READY TO TAKE ACTION!
I promise you radical honesty, transparency, and compassion for making your wellbeing journey a success.
If you are ready — I'm ready to work hard WITH you :o)
>>>> FORM GOES HERE <<<<
How to Become the CEO of the Business of YOU
…And WHY?
Take intentionally small steps to create the wellbeing YOU want. Not without effort, but a lot easier and faster than you'd think.
BECAUSE
Procrastination is human nature (not a unique trait only you're cursed with).
Lack of info or know-how is no longer a problem any of us have!
And MOTIVATION is just a tool, that turned out to be way weaker than we anticipated and were led to believe…
WHICH MEANS
The only reason why you may still be struggling to start. Or staying STUCK… Or not achieving the wellness you desire, is because:
You're not clear enough on what you really want? Because maybe you thought spending time contemplating that is a bit of an indulgence you can't afford to make…
Or, you don't know your ONA (one next action)? And so you're not confident enough about what you're letting yourself in for, and subsequently — IF you're cut out for the "job" that needs doing…
Or, you're not making it easy for yourself to succeed and to keep going? Because — yet again, it's indulgent and maybe a little weak to spend the time to look inside you, and make a note on what makes you tick, why you do things the way you do, and what makes you happy or not…
IT'S OK!
Because "Rome wasn't built in a day." is more than just an overused, lacklustre cliché…
KAIZEN is not just a business mental model for massive long-lasting success…
And Tiny Habits isn't a "fluffy" concept lazy people lean on when creating new behaviors!
ANYONE that's ever been successful with creating long-lasting wellbeing for themselves, focused on PUTTING ONE FOOT IN FRONT OF THE OTHER.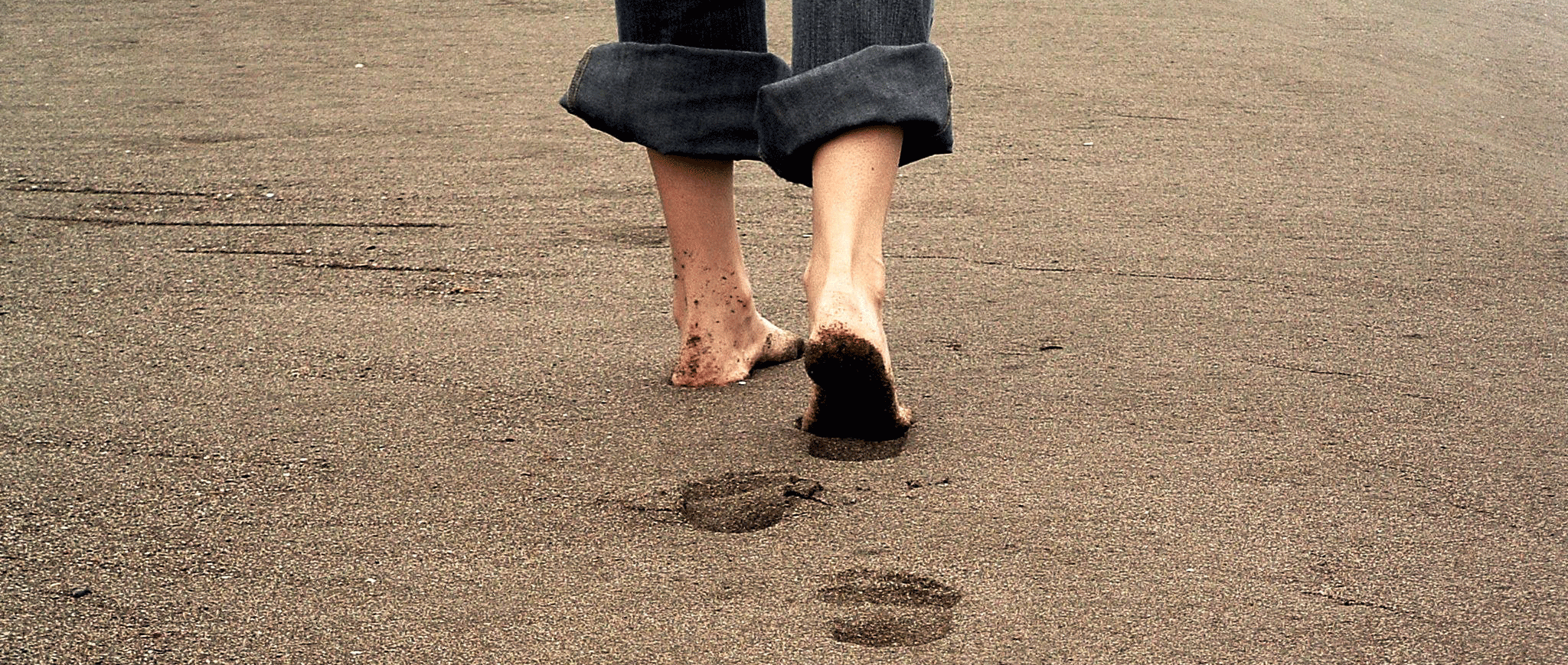 On taking one Tiny Little Action at a time.
It's the only TRUE LIFE HACK — slow, deliberate, consistent action-taking know-how.
Tiny Little Actions is a Way of Life :o)
A philosophy that frees you to enjoy being healthy in the way that suits your life and your schedule.
Why should being healthy and feeling great be a chore, boring, hard, or unappealing?
Here I'll bring you bite-sized episodes focused on (you guessed it) one action at a time. Presented simply — in context of the area they can impact — and ready for you to just make it happen.
I aim to make it easy for you to find the relevant info, and easier to follow through on the adventure you set your mind to.
I'll help you bridge the gap between the info-induced excitement and the results that actually matter.
Sometimes I'll even brave sharing the actions I'm focusing on — so you get to see me succeed or fail and how I get up again to carry on time after time :o)
I've been on this journey to great health for nearly 20 years. I've optimised a lot, and I'm still going strong. I've had the obligatory ups and downs, and those are the invaluable bits I'll share with you where appropriate — to hopefully make it easier for you.
This is a Beautiful Journey to Be On…
To deliberately create daily enjoyment of your precious life!
From this stem all other possibilities in your business, your relationships, your social life.
But most of us don't grow up intuitively seeking to help ourselves. We were taught that someone else should look after our most precious asset. It's SO counter-intuitive, yet SO pervasive.
We often wait until it's too late, and the signal (our symptoms) become unbearable. Then we don't have a choice. Then it's DO or die.
But the fact that you're here looking for a solution. Reading this. That means
you already know YOU are your only Knight in Shining Armour.
Which begs the question: If you know that you can and you should create your wellbeing — why would you hold back?
Because — First You Must Believe You Can!
Or you're bound to be stuck in a negative self-feeding loop of never quite managing to reach your goal.
Unfortunately knowing is not BELIEVING… And since your SELF BELIEF defines your POTENTIAL.
Believing you can, or believing you can't, will define what and how much action you take to get closer to your desired outcome => the RESULT.
Then getting to your results time and again (or not), will define if you'll have more self belief the next time you need to take action. And so it goes on…
Now — you have a choice: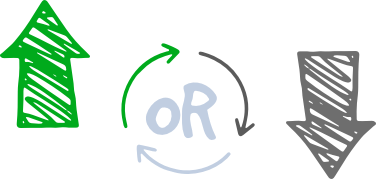 If you chose UP — then then come along — let me show you how strong you are.
Let me show you how you can take control of your wellbeing. Of how good you feel on a given day.
And how to step into your rightful role as the CEO of the Business of YOU.
Anita :o)