Please use the form below to reach out to me with your questions, any feedback you might want to share, and if you're experiencing any tech issues. Or if you just wanna say "Hey!" :o)
Heidi here is our Customer Happiness Fairy and she aims to get back to you swiftly. She's great at streamlining your messages to help get back to you quicker.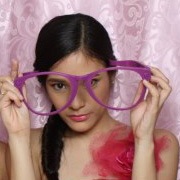 Which brings me to: When you email us, please be concise.
We read each message. But the shorter and clearer you are, the faster we'll be able to get back to you.
Now — over to you :o)
You rock!
Anita :o)